Sunday, January 18, 2009
I was bore, so I took pictures of my small manga collection so can post them to this somewhat dead site: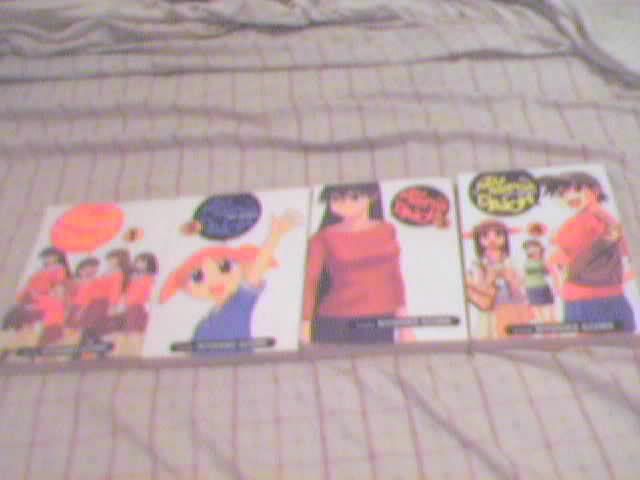 Azumanga mangas all 4 of them
Theres part 1 done part2 is next...
Posted by

Ronnie
at 7:42 PM
No comments:

Monday, January 5, 2009
The "Intel Inside" logos given a Lucky Star twist. For some inexplicable reason, Hatsune Miku features as well
from sankakucomplex.com
Posted by

Ronnie
at 5:24 PM
No comments:

A lady teacher (24) has been fired after it became apparent she was giving extracurricular education of a very intimate kind to one of her students, a second year middle schooler (14).
The prefectural board of education reports that the lady teacher apparently took the boy to her apartment and similar during June and July, where the pair became most intimate.
The teacher has this to say: "I was giving him advice about his school life, and then we exchanged mail addresses and became good friends. I did an inexcusable thing to both the pupil and his parents."
We do not hear how their relationship came to the attention of authorities; the speculation is that the boy might of bragged about his liaisons.
Nor do we hear why she was not arrested; presumably police and others were too busy imagining themselves in the boy's shoes…
Posted by

Ronnie
at 12:32 AM
No comments: